There is a big difference between a landing page and a website. Landing pages are smaller, call-to-action driven properties with very specific purposes in mind. You may consider a landing page for specific events, drives, and campaigns. We can help you create and optimize a landing page for your specific needs and UMC can help with your broader marketing campaign to so that you have a cohesive and coordinated marketing approach.
Things to keep in mind when considering a landing page vs. a whole site build:
Do you have specific actions you need your audience to take?
Are you trying to collect user information as part of a larger marketing effort?
Are you hosting an event that requires a signup or RSVP?
You should consider using a landing page when you need your audience to be totally focussed on the goal you need them to achieve. We'll help you eliminate the distractions and get your users headed in the right direction.
---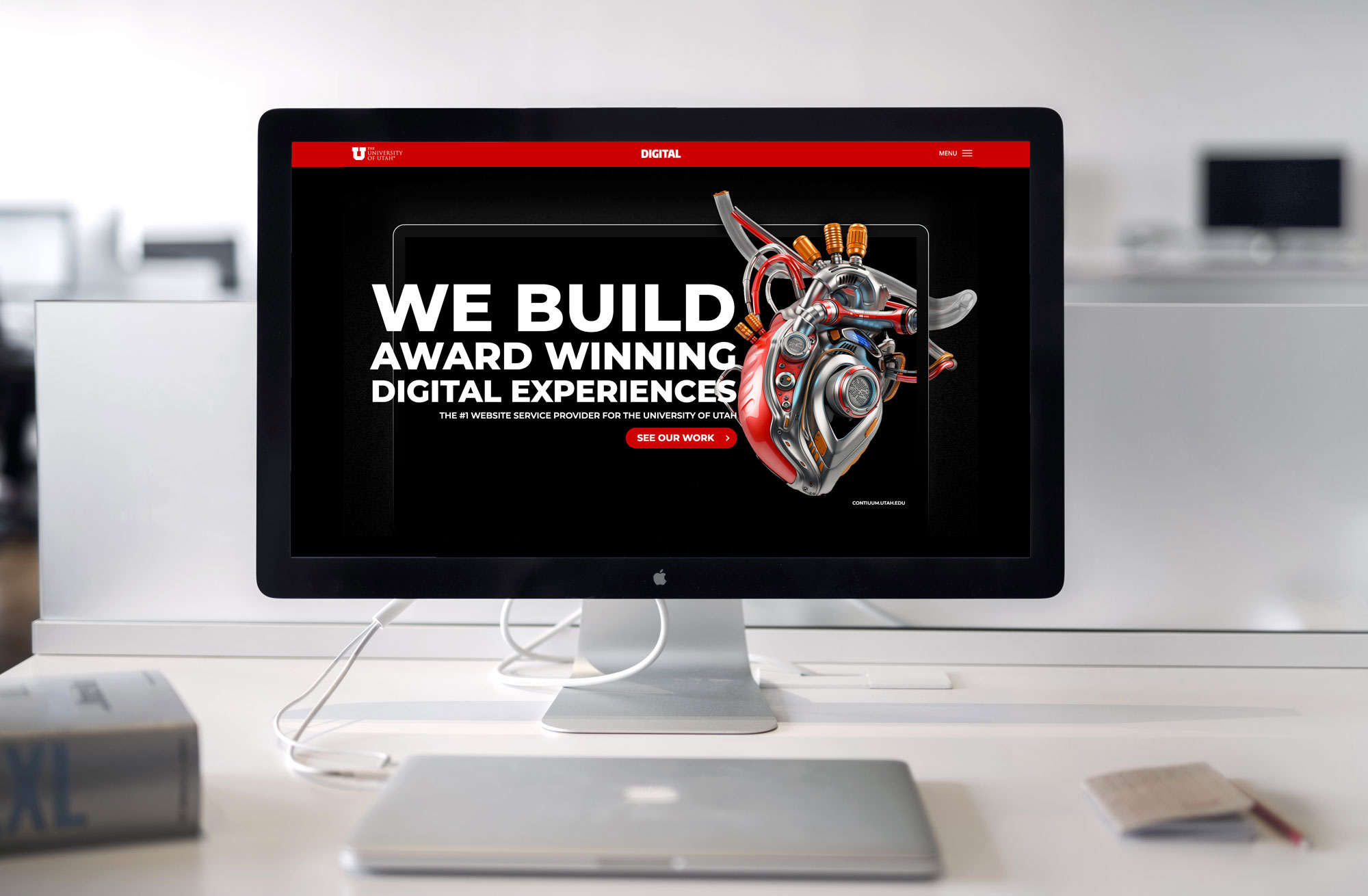 ---
LANDING PAGE EXAMPLES:
ADMISSIONS
Bringing the U to You is an admissions recruitment series of events where university admissions staff visit specific cities around the country and prospective students and family can learn more about the University of Utah.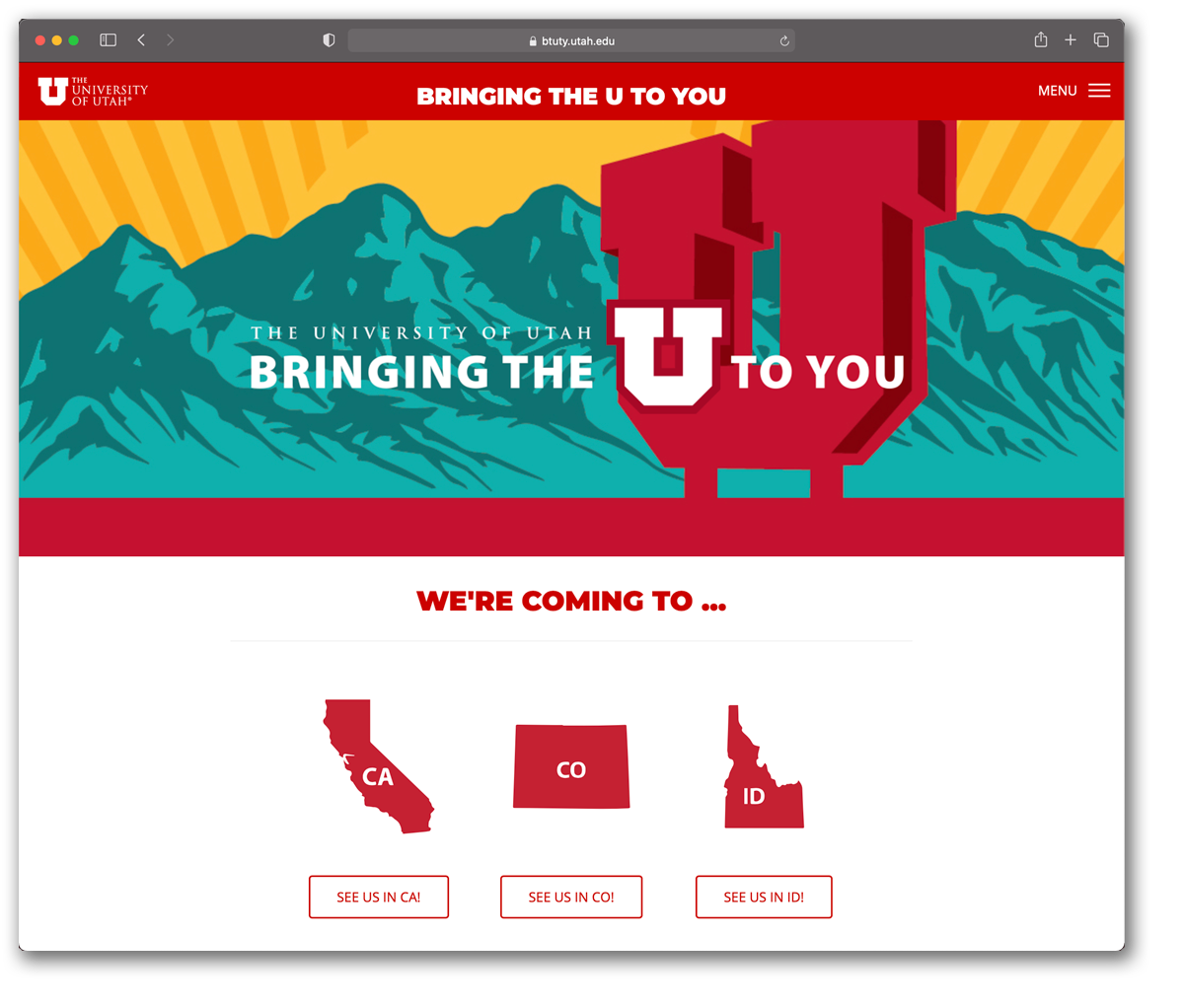 The office of Admissions, in conjunction with UMC Marketing and UMC Digital created a landing page, marketing materials and corresponding digital ads that were placed in geo-targeted areas around the country. The ads has specific calls-to-action that directed people to their local event RSVP page.
There's a lot more going on here, but if this piques your interest: