Entertainment Arts & Engineering
One of the best video game development programs in the world
---
EAE is lauded as one of the top video game development programs in the world, and it needed a site that reflected that prestige. That's where we came in. 
Working with EAE we were able to identify the core needs for their website and then they set us loose. We LOVE that. We can let our creativity flow free.
BUT WHAT ABOUT THE LONG TERM?
---
Once a site is delivered our clients have several options for maintenance and support. Sometimes we hand them the keys and they opt to drive that shiny new car themselves. That's a great option. But what about a unit that wants to focus on their core mission, research, etc. and doesn't want to worry about updating a site. Well, this was where EAE was. In that case, we're here to update and support their site on a daily basis. 
We work with our clients in whatever capacity they need and want.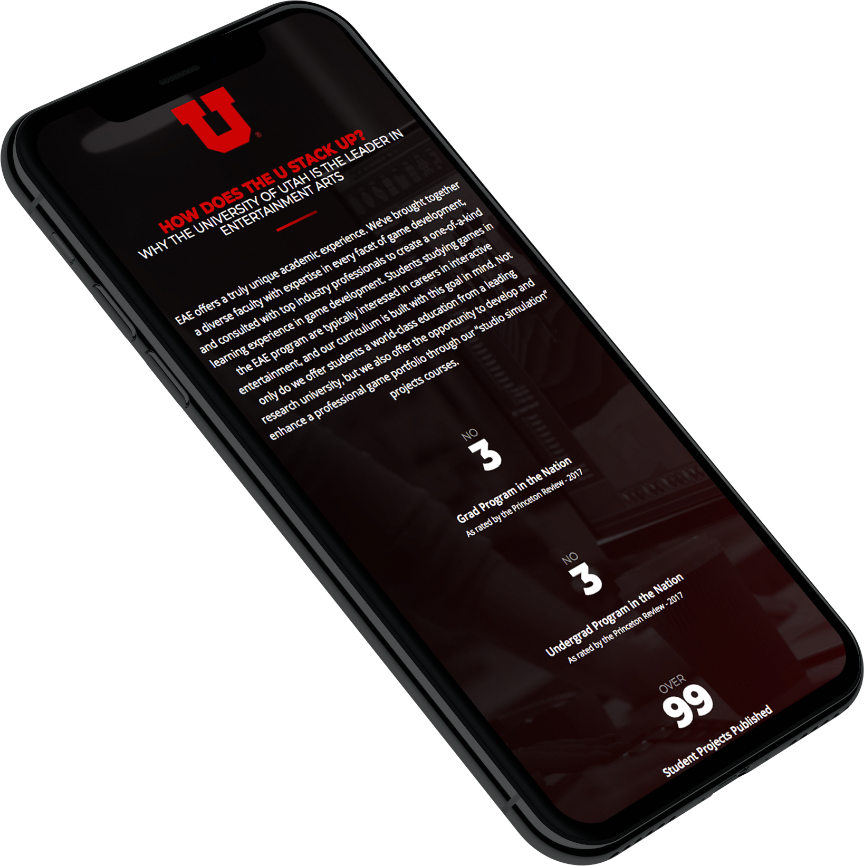 Mobile
A Shared Experience Across All Devices
---
Websites need to be viewable on countless devices and form factors. It's with this in mind that the Utah WordPress theme implements its mobile responsive framework. Sites are built with these varying devices and sizes in mind. The user experience shouldn't suffer from one device to another, but should be optimized for each and their unique strengths.