The University of Utah Team Widget is a plugin that we've built to work specifically within the SiteOrigin Page Builder. It's a great way to showcase members of your team and share their contact info. Feel free to get in and play around with some of the design customizations we've included!
ENABLE PLUGINS
---
You'll need to have the "Page Builder by SiteOrigin" and "SiteOrigin Widgets Bundle" enabled first in the plugins area of WordPress before you can enable the "University of Utah Team Widget". The first two plugins can be found and enabled by clicking on the plugins tab in the WordPress dashboard. The "University of Utah Team Widget" can be found by hovering over "plugins" and clicking on "SiteOrigin Widgets".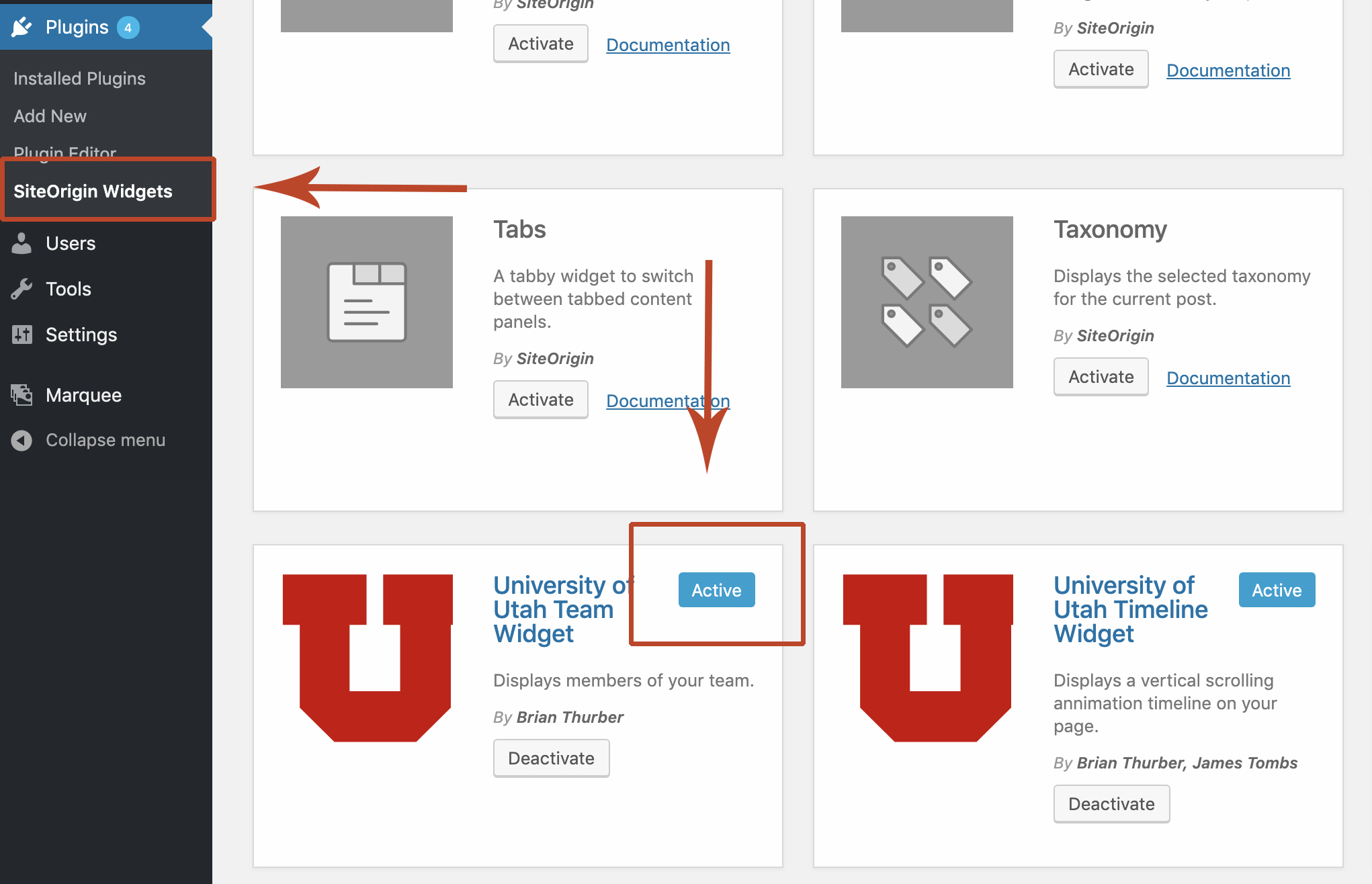 ADD WIDGET AND EDIT FIELDS
---
Once you've chosen your preferred number of columns, highlight one of the columns by single clicking it and select "add widget". Select "University of Utah Team Widget" from the list.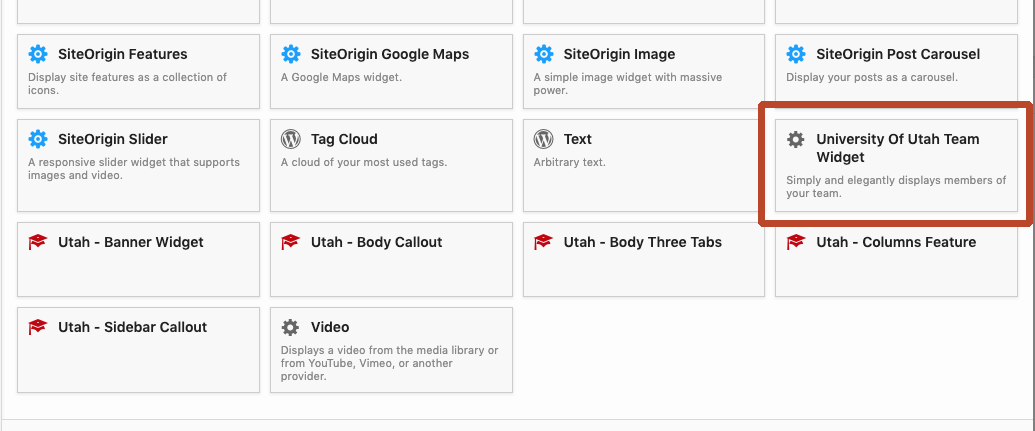 Next, click edit.

You should see all the input fields for the team widget. Note: we recommend cropping images to be square as it will display properly with any of the different layout types selected. Feel free to play around with any of the options here. If you leave any fields empty, they simply wont display on the front end of the site. Be sure to click "done" in the widget as well as "update" on the page that you're editing.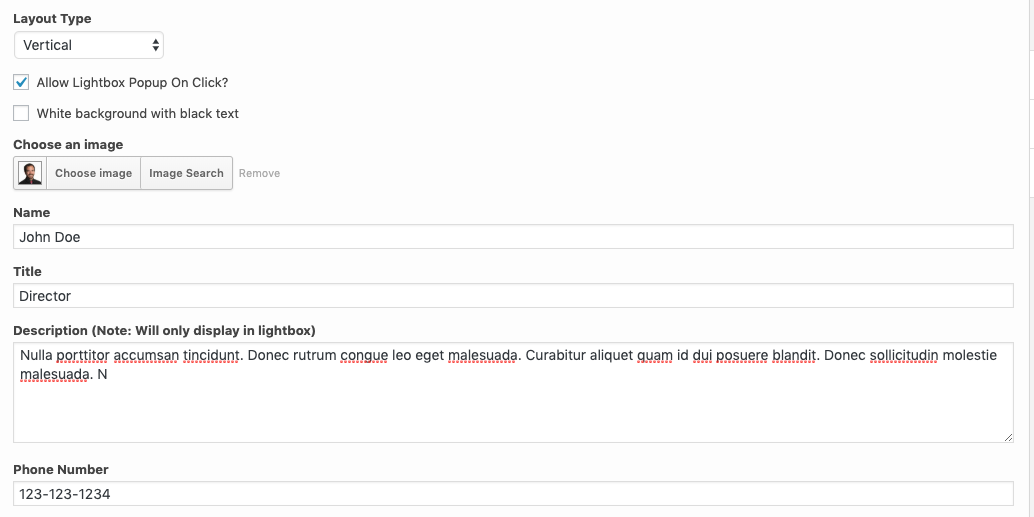 The team widget should display as follows on the front end of the site: