sections in this tutorial:
CREATE THE MENU AND SET THE MENU LOCATION
---
Once you've installed the theme one of the first things you'll need to do is create the global menus for the right fly out menu and the footer menu. In order to do this you'll need to create the menu and assign it a location.
From the WordPress dashboard of your site, navigate to 'Appearance' → 'Menus.'
Click the "create a new menu" link. You can name it whatever you like.

Next you'll need to assign the new menu to a location. The University of Utah WordPress theme supports three menu locations, the main navigation fly-out menu, the footer menu and the global sub-navigation location just below the main navigation in the fly-out.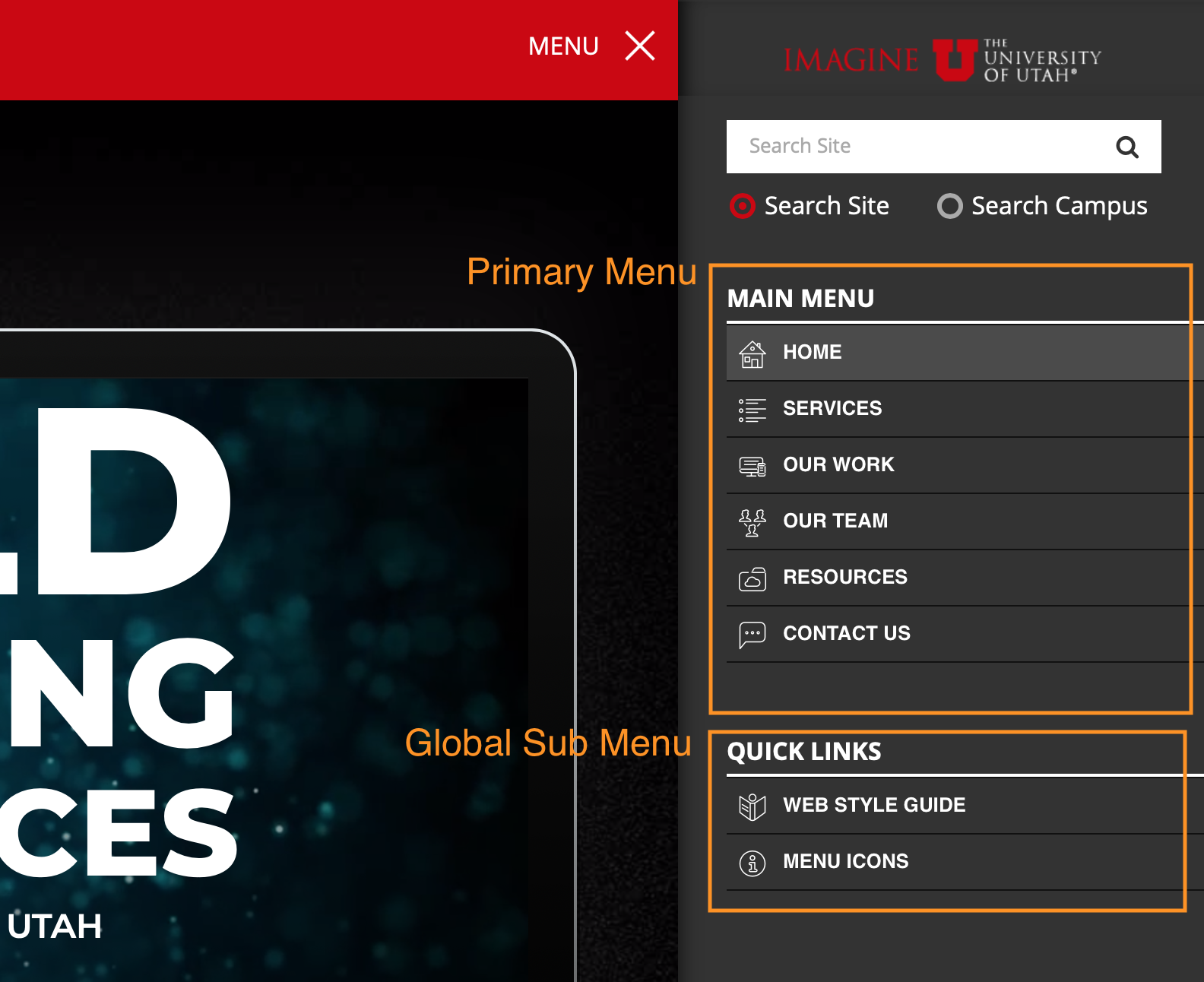 Select one of the three locations for each menu that you create.